Joined

Mar 10, 2008
Messages

1,957
Likes

12
Points

38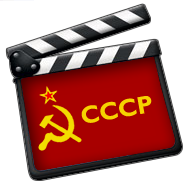 Combined Community Codec Pack Info:
What is the CCCP?
The full title is the Combined Community Codec Pack. Actually, it's more like a filter pack than a codec pack but filter doesn't begin with C and we wanted a good acronym. The name is also a pun on the Russian name Союз Советских Социалистических Республик, which is transliterated into the Latin alphabet as "Soyuz Sovietskikh Sotsialisticheskikh Respublik", or "Union of Soviet Socialist Republics", abbreviated as "СССР" or "USSR". Blame Lenin and the Commies. Blame movax.
Jokes aside, the CCCP was created to replace the filter packs provided by several anime fansub groups into a single reliable pack capable of decoding practically any group's files - without breaking compatibility for other formats. Since then we've grown into a pack that can decode more or less anything that you will run into during your travels on the internet. We're supported and endorsed by a number of groups...
Why Should I Use the CCCP?
Because we couldn't find a codec pack that worked in all the cases.
All the other codec packs that are around have at least one of the following problems:
* They just don't work.
It's no good installing a codec pack if it doesn't help. The CCCP was put together to be able to play all the latest files by all anime groups and all videos in general.
* They damage your system.
Some codec packs like the Nimo codec pack can actually cause damage to your system that can only be fixed with a format. Not cool. We wanted the CCCP to be a codec pack that was 100% safe. Please, if the CCCP ruins your system, tell us on our forums so we can fix it. Total number of irreversible errors caused by the CCCP: 0.
* They are bloated.
When a codec pack has five decoders that do the same thing (as K-Lite does), it's almost impossible to work out what the problem is if something breaks. With the CCCP, we wanted to create a compact codec pack, which had less annoying extras, and fewer places for problems to crop up in.
With the CCCP, we KNOW that when you install it properly, it just works. You don't need to mess around in the options to get it to work, and chances are it will resolve any other conflicts on install as well. We invented the CCCP so we can say "Uninstall everything else, install the pack and live forever happy". That said, for the adventurous there are pages of options available to tweak if you feel like it..
Supported OSs

Windows 2000 and above. This means:

* Windows 2000
* Windows XP
* Windows Vista

Yes, 64bit versions of Windows are supported (but not 64bit players!). If you use Windows 98/ME use the 2007-02-22 pack (the last one which supports 9x).
Read our page on any peculiar known issues (generally nothing serious).

What about Linux & Mac?

In most cases, you should probably go for MPlayer or VLC. But here's a small list anyway, since people tend to ask once in a while...
MacOS 9 and older

* Not supported, will never be supported. We don't know of much else that will work either...

MacOS 10.x

* Not supported. Sorry, UNIX-based OS's do not support DirectShow. We recommend that you use MPlayer instead. Not the MPlayerOSX2 special version, since it's ancient, but the real commandline thing. You can read this guide on how to compile it yourself. An up to date MPlayer installer for MacOS 10.4 is available for download on animesuki in this thread. If you want to use the Quicktime player to play your files, support for some common formats is provided by Perian.

Linux (all versions)

* Not supported, will not be supported. Use MPlayer.

BSD (all versions)

* See Linux.


DOWNLOAD HERE:
http://www.cccp-project.net/
​
Installation Instructions:
Installation Instructions
1. Download the pack. (duh.)
2. If you know for certain that you do not have any other codec packs currently installed you may skip this step. Otherwise if you are unsure if you have other codec packs installed follow these instructions : Download CCCP Insurgent (CCCPI) (see below) and run it. The Codec/Filter Packs list should be filled with any codec packs that you currently have or might have had installed at one time on your computer. Go to Start -> Control Panel -> Add/Remove Programs and uninstall all the packs that were listed by CCCPI. Those that are marked with Uninstalled are no longer on your computer, so don't look for them. Confirm with "Yes to all" if you are asked whether to delete certain files or not. If you are asked whether you want to reboot then reboot, but after that come back to the Add/Remove Programs list and continue removing any packs listed as Installed. Do not touch the "Register Filter" and "Unregister Filter" buttons!
3. Uninstall all other individual codecs and filters (like DirectVobSub, ffdshow, CoreVorbis, CoreAAC, etc.) You can keep DivX or XviD if you want to, or if you plan on encoding with DivX or XviD. They won't interfere with CCCP, so don't worry. You can also uninstall them now and install them after CCCP, it doesn't matter. However, they won't be used for decoding unless you change some settings - read about it here. CCCP is only a playback solution, so that is why you need to have DivX or XviD if you plan on encoding in those formats. Note: do not touch anything you didn't install yourself, or anything you're unsure about. When in doubt, ask in #cccp or on the forums.
4. Reboot. IMPORTANT! Don't skip it because you are lazy.
5. Install the CCCP. Be sure the Reset all settings option (at the end of the installation) is checked. If you are interested in changing the default settings, read the FAQ's and other documentation below.
6. Watch anime and be happy. Or if it still doesn't work, read the Troubleshooting Guide. THEN watch anime and be happy.
Copyrights all rights reserved for CCCP Team.
#cccp @ irc.rizon.net
Got bored & wanted to Recommend all peoples who have terrible Codec players for this beast. ;P